Managing Search Results
The results of a search will be presented to the User in a tabulated format below the search criteria: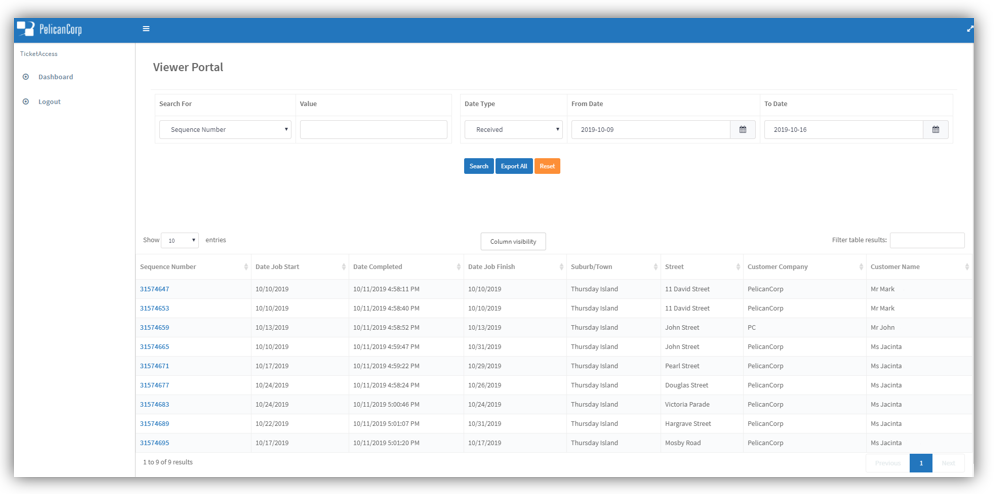 The User can choose batch-size of the results displayed by the Show Entries button in the top left of the table: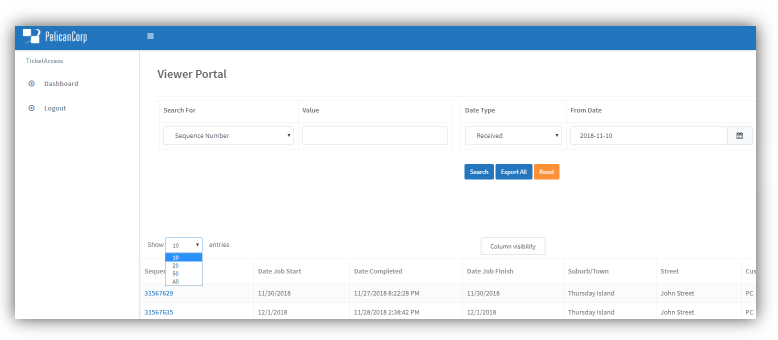 The User can use the page numbers or navigation buttons at the bottom right of the tabulated results, in order to navigate through the batched list of results (if there is more than one page).
The User can customise the tabulated results set by clicking on the Column Visibility button:

Columns can be added and removed by selecting the preferred "Job detail" from the list that is presented—the User can click outside of the list to return to the Dashboard: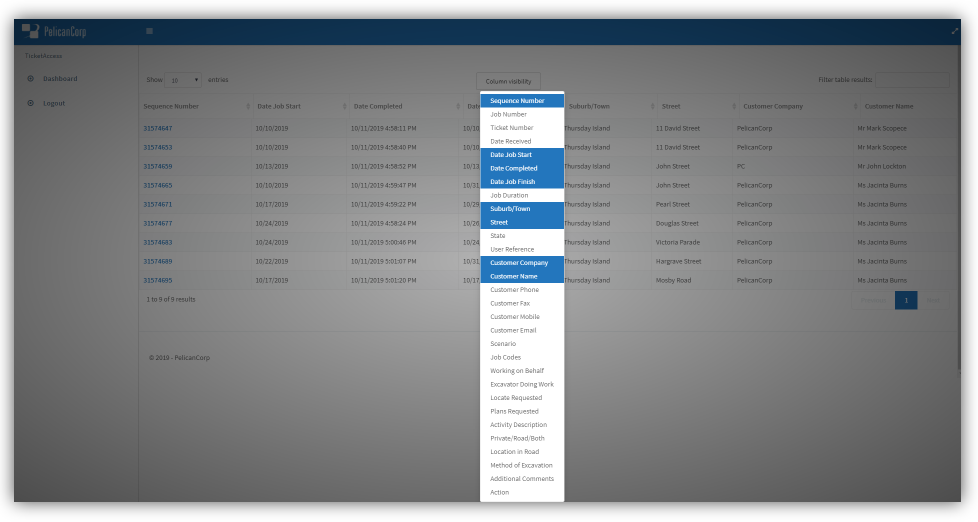 On returning to the Dashboard, the tabulated result set will update to reflect the column changes selected by the User.
Filtering Search Results
The tabulated list of Job records can be refined further by the User by entering a value into the Filter Table Results field in the top right corner of the table:

The filtering is dynamically performed "live" across all displayed Job record values as the User types.
The User can reset the search by click the Reset button.

Viewing Job Details
The User can review the Job Details of any Job by clicking the associated "Sequence Number" value (link).
Exporting Search Results - Downloading in a CSV file
The nominated column-set of results can be downloaded as a CSV file by clicking the Export All button:

The CSV file can be imported into compatible applications such as Microsoft Excel.